Presidential Search
North Country Community College has begun its search for the College's seventh president. SUNY Chancellor, Dr. Kristina M. Johnson, officially launched the search at the December 11, 2018 search committee meeting. She gave the charge to the committee and discussed how SUNY and its representatives will support the search process.
The Search Committee is pleased to have received for review a large pool of applications from highly qualified candidates with very diverse backgrounds.
This site will have information on the position, search process, and other activities related to the selection of the College's next president.
In order to attract a pool of highly qualified candidates, we must ensure that all discussions and deliberations of the search committee remain confidential during and after the search is completed. This confidentiality extends to the names of and information about candidates who are not selected as final candidates. Relevant information that may be shared publicly will be posted on this site.
Presidential Finalists
Three candidates have been selected as finalists. They will visit the college March 25-27 to meet with students, faculty, staff, administration, the Board of Trustees and the public.
Ron Cantor serves as Special Advisor to the Maine Community College System and was President of Southern Maine Community College (2011-2018). During his presidency, the college increased student success, expanded workforce partnerships, and launched a full-service branch campus. His previous positions include Associate Vice President and Dean at Mohawk Valley Community College, and Associate Dean for Liberal Arts at Jefferson Community College, where he taught U.S. History. As a board member and volunteer for numerous organizations, Ron collaborates with many to advance inclusive community and economic growth. He holds degrees from Syracuse University (Ph.D, cultural foundations of education/history), the University of Nebraska-Lincoln (M.Ed., educational administration), and the University of New Hampshire's Whittemore School of Business and Economics (B.S., administration). He and his wife, Alexandra Bennett, have two daughters: Katharine XiangFei and Julia RuiMin.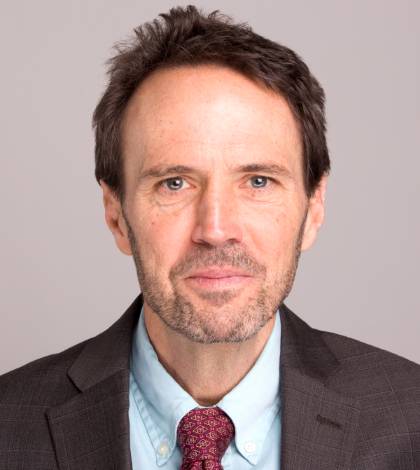 Joseph Keegan is the Vice President for Academic Affairs at North Country Community College and has been in that position since 2014. A proud graduate of North Country, Joe earned a BA in Anthropology at SUNY Potsdam and an MA in Anthropology at SUNY Albany. In 1994, Joe joined the faculty at North Country, first as an adjunct instructor and later as a faculty member and coordinator of the Human Services program where he served until becoming Vice President. In addition to his academic preparation, Joe is a Credentialed Alcoholism and Drug Abuse Counselor (CASAC) in New York State. He was part of a team that developed North Country's AAS Chemical Dependency Counseling program that has prepared scores of students to work with individuals and families suffering from addiction. Helping students accomplish their academic and career goals has been an enriching part of the Joe's work as college faculty member. Additionally, much of his service as the Coordinator of the Human Services programs at NCCC involved collaborating with agencies and providers in our local communities to create opportunities for students to apply their academic studies within a career setting. Joe is a long-time resident of Vermontville, where he lives with his wife Lisa and their five dogs. Their two daughters, both college graduates, are developing careers of their own, much to their parents' delight. As a family, Joe and Lisa are both invested and active in the community, volunteering and serving on non-profit boards. When not working, they enjoy a host of activities including partaking of the arts, being with friends and families, spending time in the great outdoors, and, traveling.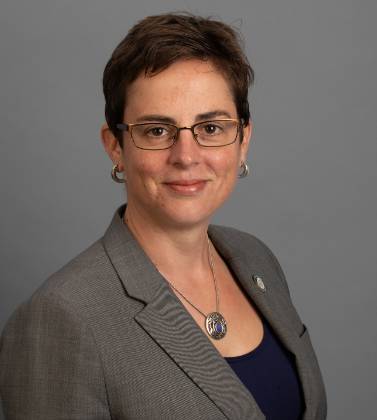 Dr. Sara Thompson Tweedy believes deeply in the mission of community colleges because we transform the lives of students. She prides herself on developing student-centered, innovative and inclusive work environments by nurturing effective, trusting relationships with colleagues, students and the larger community. Using human-centered and data-informed approaches, Sara builds impactful programs and re-designs processes to improve the experiences of students, faculty and staff. As a higher education professional, Sara has provided leadership in enrollment management, student life, and academic advising and support. Her entry into the community college began at SUNY Sullivan where she served in a variety of roles to include women's basketball coach, adjunct instructor, academic advisor and counselor, and Dean of Student Development Services. In an environment of declining enrollments and scarce resources, she worked collaboratively with faculty to improve enrollment and retention by re-designing the First Year Experience course, scaling up student on-boarding programs, and streamlining academic support and student services to include a Learning Commons. She was repeatedly elected to the Faculty Council leadership team and served on the Academic Council. In her current role as Vice President of Student Access, Involvement and Success at Westchester Community College, Sara works closely with faculty and staff on a number of institutional reforms designed to increase student retention and double completion rates, including Caminos El Exito, a Title V project. She oversees and manages millions of dollars in funding from multiple grants, including the replication of the nationally recognized CUNY ASAP model at Westchester Community College, Viking ROADS. This program provides students structured academic, financial, and personalized support to ensure degree completion. Fall to Spring retention rates for Viking ROADS students exceeded 90%. Sara's professional career has spanned a spectrum of service-oriented professions including the United States Army National Guard, the nonprofit sector, and higher education. She has been a mechanic, a teacher, a public speaker, and director of a non-profit. She earned her Bachelor's degree from Hollins College, a Masters from Yale, and a Doctorate in Management from The University of Maryland University College. She has been recognized and received multiple awards including the New York State Gift of Life Medal of Honor, The Henry Hallman Tweedy Prize (no familial relation) for a Yale graduate with most promise for excellence, The Gwen and C. Dale White Award for her commitment to social justice, and the Susan Hoffman Students First award given to her by the students of Westchester Community College. Sara is married with two sons, a dog, and two cats. If it is a weekend in the winter, you will find her on a ski slope racing her sons to the bottom of the mountain. During the summer months, she's usually dragging them to the summit with a pack on her back. Her love for family and friends, for nature and animals, for her colleagues and students, for education and her work in it is the driving force behind all that she is and does.
Click here for a press release announcing public forums with the finalists
Search Firm | RH Perry & Associates
North Country Community College Board of Trustees has engaged RH Perry & Associates to lead the presidential serach. The lead consultant is Jesse Thompson.
Presidential Profile and Application Process
Search Committee Members
Click here for information on our Search Committee Members
Search Timeline
Presidential Search Committee Meeting Dates:
February 21, 2019 – Selection of Semi-finalist candidates
March 4 and 5, 2019 – Semi-finalist interviews
March 25-27, 2019 – Campus visits/interviews for finalists