Melanie Sleime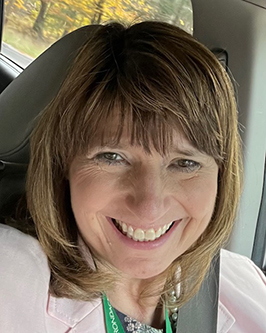 Melanie Sleime (rhymes with "team") is a new Adjunct Instructor of Business at North Country Community College. She has worked in Healthcare Human Resources for over 30 years. She enjoys connecting with employees and is fascinated by each person's unique story. Melanie is currently the Chief Human Resource Officer for Adirondack Health.
She has a Bachelor of Science in Business Management with a focus on Human Resource Management and Public Relations. She graduated in 2022 from Florida Institute of Technology with a Master of Business Administration. She is looking forward to helping students develop a passion for business processes.
Melanie is originally from Richmond, Virginia. In 2015, she and her husband, Rob, had a mid-life crisis and decided to move their family away from their hometown to North Conway, New Hampshire. They fell in love with winters and the heartiness/hardiness of the north. They lived briefly in North Carolina and Florida before finding their new home in the Adirondacks. Melanie has two daughters who attend Appalachian State University, a Bernese Mountain Dog named Niko Suave, and a grey kitty named Otis.
CONTACT MELANIE SLEIME