2020 Commencement Speakers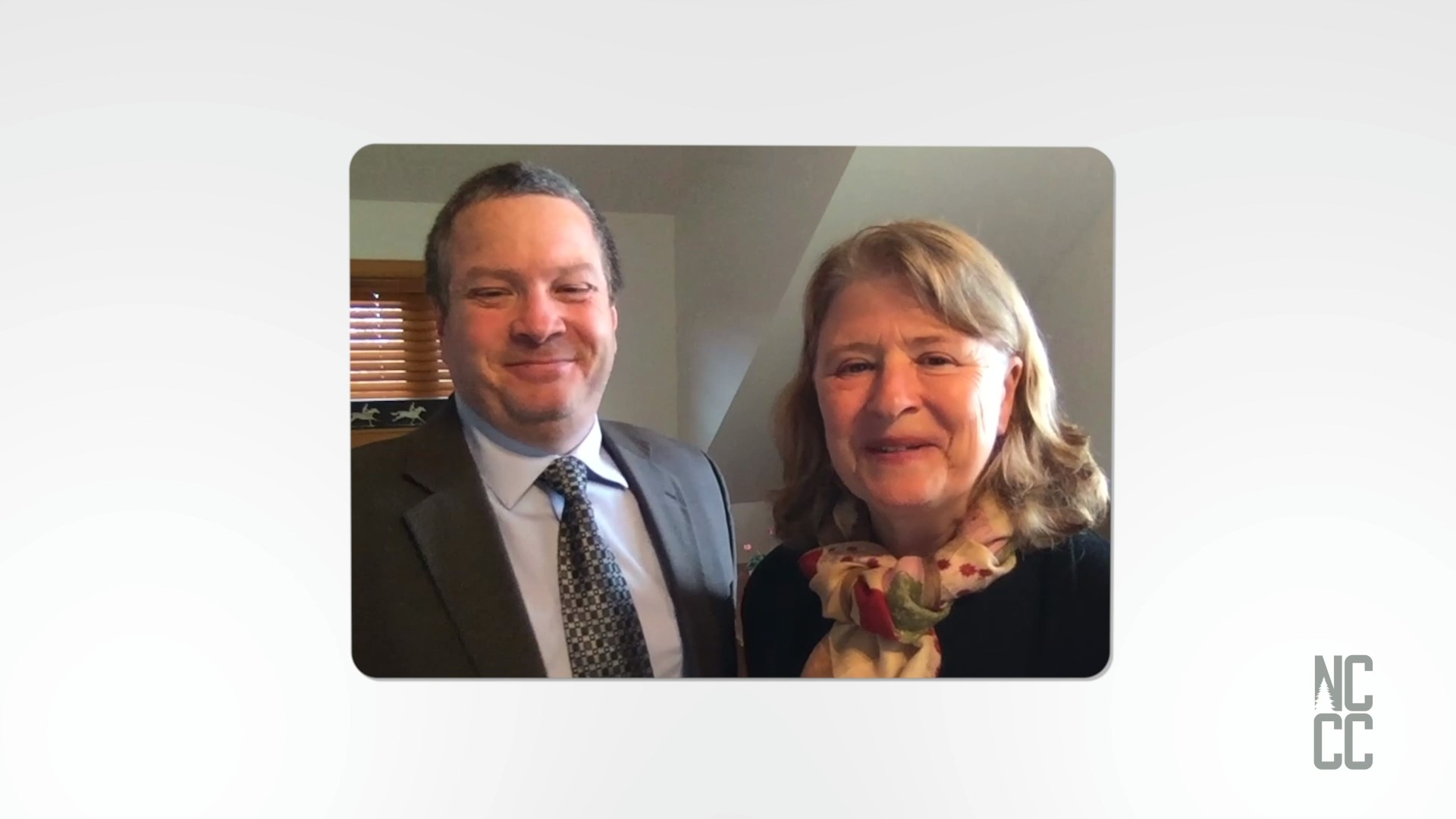 Pat (Fobare) Erickson and Jon Erickson graduated from North Country Community College in Saranac Lake in 1989. Pat was the student representative on the NCCC Board of Trustees and on the Dean's list, and Jon captained the ski team that won the NJCAA National Championship and was Skiing & Academic All-American, National Slalom Champion, and NCCC Athlete of the Year. They transferred to Cornell University together where they married and raised two boys.
At Cornell, Pat completed her Bachelor's in Animal Science and went on to earn her DVM from the College of Veterinary Medicine. She was awarded the Dean's Special Award for Excellence in her senior year and named to the Emerging New Leaders of New York State the following fall. After Cornell, Pat practiced veterinary medicine and owned an emergency practice in the Saratoga Springs, New York area before moving to Vermont to take a faculty position in the Animal and Veterinary Science Department at the University of Vermont. At UVM she has served as the primary pre-vet student advisor, teaches small animal and zoo medicine, and has taught veterinary medicine and public health in the Dominican Republic and in Tanzania. In 2016 she was appointed the Associate Dean for the College of Agriculture and Life Sciences. She is a decorated instructor, winning every faculty teaching award at UVM. She is now back teaching full time, and is building her life-long dream, a small farm.
Also at Cornell, Jon finished his Bachelor's in Applied Economics and Management and went on to earn his PhD in Natural Resource Economics. When they moved to Saratoga, Jon joined the faculty in the economics department at Rensselaer Polytechnic Institute in Troy, New York. In 2002, he was recruited to the Rubenstein School of Environment and Natural Resources at the University of Vermont, where today he is the Blittersdorf Professor of Sustainability Science and Policy. He has published widely on climate change policy, renewable energy economics, environmental management, and the theory and practice of ecological economics; led international research and education programs as a Fulbright Scholar in Tanzania and visiting professor in the Dominican Republic, Iceland, and Slovakia; produced Emmy award-winning documentary films on water, energy, and food system transitions; and founded and led numerous non-profit organizations including the Adirondack Research Consortium.
Their most impressive accomplishment is raising their two children, Louis and Jon. They spend as many summer days as possible in Saranac Lake at their cabin on the Kiwassa outlet.