Liberal Arts and Sciences
You have an idea which way your career is headed - but you haven't settled on a career track, and you want the freedom to explore different fields before locking into a choice. And you'd rather not pay too much while you're exploring.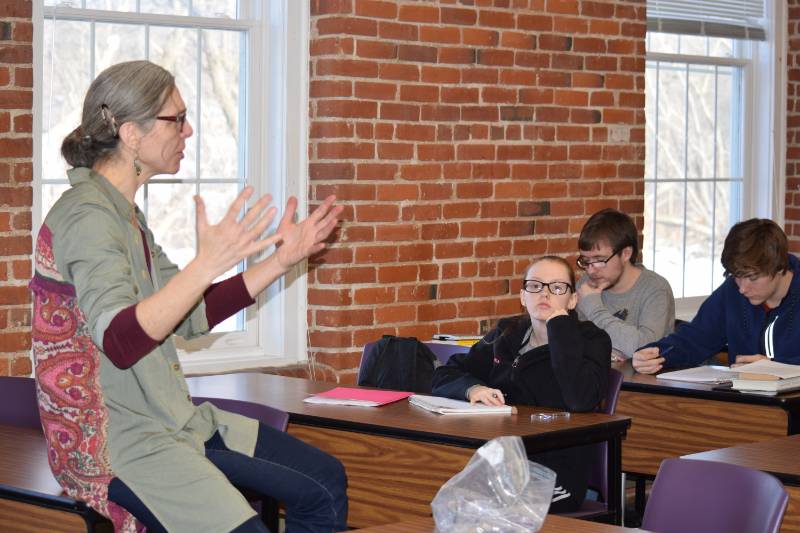 North Country's liberal arts programs are built to give you that flexibility. With two separate tracks - one designed for students who want to pursue a bachelor's degree in mathematics, biology, chemistry, environmental science, or other sciences, and another for students interested in English, psychology, history, sociology, and other people-focused areas - these degrees give you a foundation you can build on.
The course structure of our Liberal Arts & Science programs is equivalent to the first two years of classes you'd encounter at institutions offering bachelor's of art or science degrees, so you'll enter on equal footing with other juniors when you transfer.
No matter which program you're in, our broad-based curriculum means you'll develop skills in communication, critical thinking and reasoning that employers value and professional careers demand.North Country has transfer agreements with all of its 64-campus SUNY system, the nation's largest - you'll find yourself ideally positioned to complete your education. You're guaranteed admission into a bachelor's degree program at another SUNY institution if you successfully complete your degree at North Country.

Alumni Spotlight
Chelsea Helms, AA Liberal Arts and Sciences, 2012

"I thoroughly enjoyed my time attending North Country Community College. There were always fun events held that brought students together, which created an inviting atmosphere. More importantly, my professors were incredible. When getting an associate's degree you are typically forced to take several classes you likely don't care to take. At NCCC, the educators are passionate about what they teach, which in turn made me passionate about subjects I normally wouldn't have otherwise enjoyed."

After she graduated from North Country Community College in December 2012, Chelsea Helms persued a Bachelor's Degree at SUNY Plattsburgh. Upon graduation in May 2015, she moved to Grand Junction, Colorado where she worked for KREX5/FOX4. Over her three years there, she worked her way up through the ranks. Chelsea began as a reporter (who shot and edited all of her own stories for air), before she was promoted to main evening anchor and executive producer. In October 2018, Chelsea was promoted within her station's parent company, Nexstar Media Group (that's set to be the largest television broadcasting company in the nation), to evening anchor for FOX24 in Fayetteville, Arkansas. Chelsea produces and solo anchors the 5:30 p.m. FOX24 broadcast and solo anchors the hour-long 9 p.m. show. Though much of her time is spent behind the anchor desk, Chelsea still pursues her own original stories and is very involved in the community, hosting or emceeing events sponsored by the station.
Q&A with Bruce Rowe, Humanities Department Chair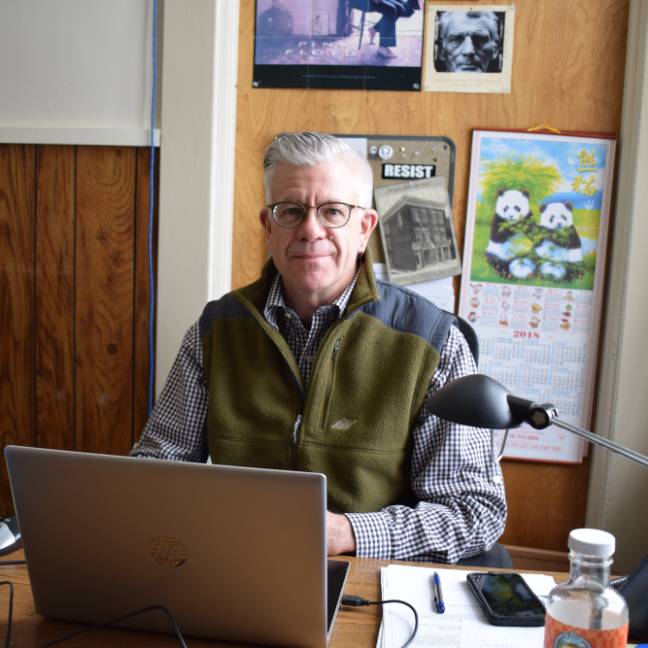 What are the benefits of pursuing a Liberal Arts degree?
You're not afraid of anything with a Liberal Arts degree. If something comes your way, you have the flexibility and stamina to see it through to its completion. A Liberal Arts degree is also great for the person who doesn't know what they want to do. I started out with no clue, but I knew that going to a Liberal Arts college would give me the background and foundation to be whatever I wanted to be.
What can I do with a Liberal Arts degree?
A Liberal Arts degree gives you the research skills, the communication skills, and a really broad experience that you can use in all kinds of careers. Possible career paths include: Anthropology, Art, Education, Engineering, Hospitality, Journalism, Law, Medicine and Psychology, to name a few.