Update on the Fall 2020 Semester
May 27, 2020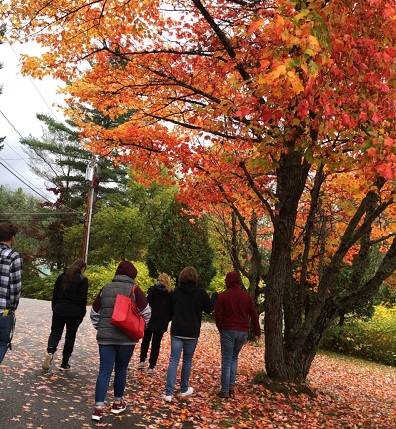 SARANAC LAKE -- North Country Community College provided an update today on the status of its planning for the Fall 2020 semester.
In an email message to students enrolled for the fall, college President Joe Keegan said planning efforts are intimately tied to the course that the virus takes.
"At present, that course, along with many other things related to the virus, is unknown," Keegan said. "We are working in close coordination with SUNY and the Governor's office on various scenarios for the fall semester. Our primary and collective concern will always be to ensure our students learn in a safe and healthy environment."
At present, the college is looking at and planning for two broad models for Fall 2020 classes:
Mostly on-campus (where most classes are delivered as they were pre COVID-19, face-to-face setting), and,

Mostly on-line (where most classes are delivered as they were the second half of the spring semester).
"As we learn more, we will share that with you," Keegan said. "Our hope is to have a definitive decision in the coming weeks. We thank you for your patience and for choosing North Country as the place for your education."
For information on Fall 2020 classes and how to register for the semester, visit our Admissions Page, email admissions@nccc.edu or call 888-TRY-NCCC.