Joe Keegan
President
Joe Keegan was appointed as president effective June 16, 2019. He is the college's seventh president since its founding in 1967.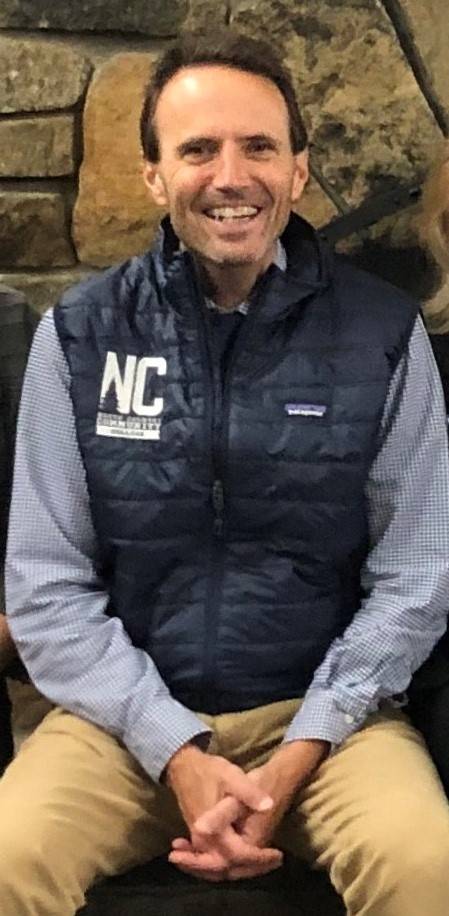 He previously served as the college's Vice President for Academic Affairs. Prior to that appointment, Joe was employed at the college in administrative positions of increasing responsibility, including as the Coordinator of Human Services Programs and as the Grant Liaison for the Perkins CTE Grant and the Tri Lakes Prevention Coalition. In addition to these administrative roles, he has served as an instructor at NCCC in various titles since 1994, most recently as an associate professor.
Joe's training and background have informed his work as the Coordinator of the Human Services programs at NCCC. He served on a team that developed NCCC's AAS program in Chemical Dependency Counseling, helping to train local students to bring meaningful supports and interventions to individuals and families suffering from addiction.
Joe earned a bachelor of arts in anthropology from SUNY Potsdam, and a masters of arts in anthropology from University at Albany. He is also a proud graduate of North Country Community College, earning an associates of arts in liberal arts from NCCC in 1989.
He is a long-time resident of Vermontville, where he lives with his wife Lisa and their five dogs. Their two daughters, both college graduates, are developing careers of their own, much to their parents' delight. As a family, Joe and Lisa are both invested and active in the community, volunteering and serving on non-profit boards. When not working, they enjoy a host of activities including partaking of the arts, being with friends and families, spending time in the great outdoors, and, traveling.
518-891-2915 ext. 1201
CONTACT JOE KEEGAN