NCCC Foundation
Mission Statement
The North Country Community College Foundation is dedicated to helping the college maintain and enhance the quality educational experiences offered to students and the community by providing financial and resource assistance. As the philanthropic focal point for North Country Community College, the Foundation provides an opportunity for alumni, community residents, faculty, staff, visitors and other interested parties to invest in the college, its students and its future.
The Foundation is focused on providing support in four key areas:
Student Scholarships

Instructional Equipment and Technology

Capital Upgrades

Faculty and Staff Professional Development Opportunities
Support
Whenever one of us makes a commitment to NCCC we are rewarded each time we witness the transformative impact public higher education has on students, families and employers. Lives are changed through our efforts and the scholarships and innovative programs we help to make possible each year. Whether it is a student you want to motivate, a loved one you wish to honor, or an educational program you would like to support, the NCCC Foundation is here to help. To make a donation to NCCC Foundation and increase the impact public higher education has on our community, please consider these giving options available through the NCCC Foundation. For more information contact Erin Walkow, NCCC Foundation and Development Director, at 518-891-2915 Ext. 1250 or ewalkow@nccc.edu.
| | |
| --- | --- |
| Donate Now | |
Scholarships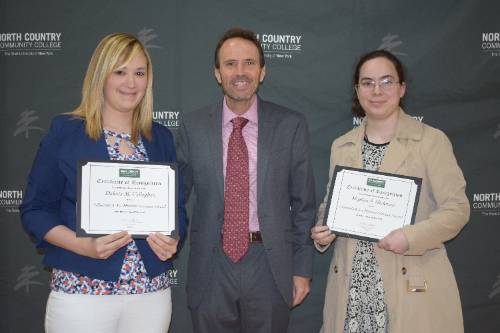 Providing student scholarships is a top priority for the North County Community College Foundation. The generosity of individual and business donors allows us to make a variety of scholarships and available each year.
Scholarship Applications for the 2022-2023 Academic Year
Scholarship applications will be accepted starting March 1.
NCCC Foundation Board of Directors
Serving as a member of the Board of Directors of the Foundation provides a unique opportunity to participate in the life of the College. The NCCC Foundation Board of Directors is a volunteer group composed of leading community, business, and civic leaders of Essex and Franklin counties who share a special interest in the health and future of the North Country region.