President's Welcome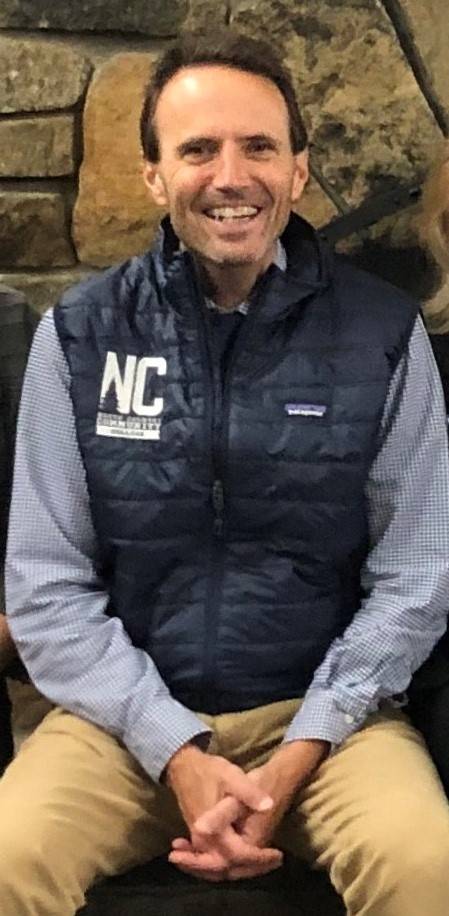 On behalf of the faculty and staff, welcome to North Country Community College!
It is such a privilege to be able to welcome you to the College and our community. As the College of Essex County and Franklin County, we are part of the State University of New York (SUNY), the largest public higher education system in the United States. North Country students are afforded all sorts of opportunities for further study in the SUNY system where, like here, you will find a high-quality and affordable education.
For those who are already students at North Country Community College, you know us: our strengths, our values, our commitment to your success as students. To those who are considering joining our community, you may have questions about who we are, what we value and your place in our community.
Let me share with you a few reasons why we believe North Country Community College is the right college for you.
Our Academic Programs and Certificates: our classes are rigorous, intellectually stimulating and prepare you for transfer, for a career, or for both.
Our Approach to Learning: whether you need to hone your existing knowledge and skills or develop new ones, you will find opportunities here. Most of our academic programs have applied learning opportunities through internships, clinical rotations, studio classes or field experiences, giving you a chance to directly put into practice what you learn.
Our Cost: we are affordable and offer excellent value for the investment in your education.
Our Faculty and Staff: it is the people that make this College special. They are kind, generous and committed to helping create and deliver the best learning and living environment for you to thrive in. Our faculty's main focus is on teaching and learning. In addition to having expertise in their subject matter, many join us after having careers in other fields (e.g. nursing, criminal justice, and social work), offering our students enriched classroom experiences.
Our Location and Communities: if living and learning in a beautiful, supportive, and safe community is what you are looking for, we have it in spades. Our main campus is located in the heart of the High Peaks region of the Adirondack Park, and the other two in St. Lawrence Valley and southern edge of the Champlain Valley, some of the most beautiful areas in the country.
Our Values: we value students and their success. Our students are at the center of what we do and we are continually refining our efforts to improve.
While I could wax on about the College and all the opportunities that await you, I encourage you to come and see for yourself. It is our hope that you will find our community to be the right fit for you and can envision yourself reaching higher at North Country Community College.
I hope to see you on campus!
Joe Keegan
NCCC President
About Joe Keegan:
Joe was appointed as president effective June 16, 2019. He is the college's seventh president since its founding in 1967.
He previously served as the college's Vice President for Academic Affairs. Prior to that appointment, Joe was employed at the college in administrative positions of increasing responsibility, including as the Coordinator of Human Services Programs and as the Grant Liaison for the Perkins CTE Grant and the Tri Lakes Prevention Coalition. In addition to these administrative roles, he has served as an instructor at NCCC in various titles since 1994, most recently as an associate professor.
Joe's training and background have informed his work as the Coordinator of the Human Services programs at NCCC. He served on a team that developed NCCC's AAS program in Chemical Dependency Counseling, helping to train local students to bring meaningful supports and interventions to individuals and families suffering from addiction.
Joe earned a bachelor of arts in anthropology from SUNY Potsdam, and a masters of arts in anthropology from University at Albany. He is also a proud graduate of North Country Community College, earning an associates of arts in liberal arts from NCCC in 1989.
He is a long-time resident of Vermontville, where he lives with his wife Lisa and their five dogs. Their two daughters, both college graduates, are developing careers of their own, much to their parents' delight. As a family, Joe and Lisa are both invested and active in the community, volunteering and serving on non-profit boards. When not working, they enjoy a host of activities including partaking of the arts, being with friends and families, spending time in the great outdoors, and, traveling.