Lauren Heath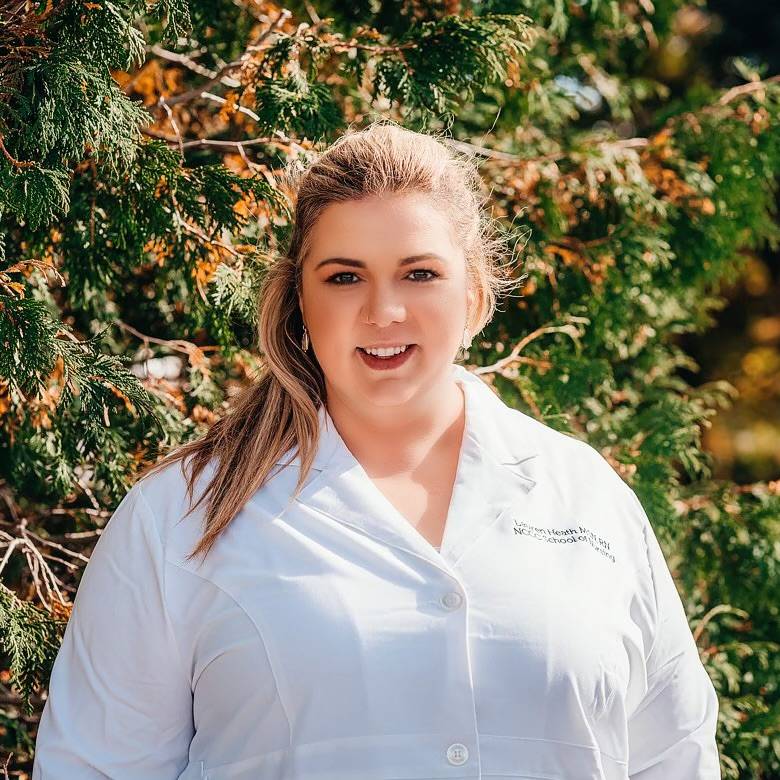 A lifelong local to Saranac, NY, Lauren began her nursing career at North Country Community College where she graduated in 2014 as a Practical Nurse and began working as an LPN on the Skilled Nursing Unit at Champlain Valley Physicians Hospital-University of Vermont Health Network in Plattsburgh. While this was her first nursing position, it was not the start of her healthcare journey, which actually began in 2007 with positions at Clinton County Nursing Home, North Country Home Services, and CVPH-UVMHN. Lauren's passion for psychiatric nursing soon brought her to BHSN as a program nurse where she remained until returning to NCCC and graduating with an ADN in 2016. Her first RN positions were as a medicated assisted treatment nurse at the Howard Center where she worked per diem after accepting a full-time position on inpatient psychiatry at the University of Vermont Medical Center. At UVMC she was active in the Nursing Professional Governance representing Inpatient Psychiatry on the Emergency Department council line. She remained here for the next five years while also starting and completing her BSN at Walden University, and eventually also teaching mental health clinicals as an adjunct instructor for North Country Community College, Vermont Technical College, and Norwich University. In 2020 she remained per diem at UVMC after beginning her MSN-Ed and accepting a position closer to home at CV-TEC as a full-time classroom and clinical teacher in the Allied Health program. This position further ignited her passion for education, and she graduated with her MSN-Ed in 2022 and began her full-time faculty position at North Country the same year.
Lauren is very excited to plant her roots at North Country and appreciates the culture of the college for her and her students, both personally and professionally. She remains active in her specialty by working as a psychiatric nurse at Adirondack Medical Center, both inpatient and in the Emergency Department.
Personally, Lauren finds passion in her young family and their farm where she has all the room to appreciate life's details with beautiful mountain sunsets, home grown beef, fresh eggs, and children running across rolling hayfields.
Professionally, Lauren is a lifelong learner, always seeking and creating new goals for herself that will benefit both her and her students. In the classroom, she appreciates Bloom's Taxonomy with a humble teaching style supplemented with group presentations and discussions, tapping into higher levels of learning. Lectures rely heavily on student participation utilizing Socratic questioning to spark connections to previous or potential real-world experiences, sharpen clinical judgement, and encourage critical thinking. Lauren prefers a classroom that is respectfully loud rather than quiet because it means students feel comfortable speaking, and therefore are thinking and learning. Laughter is a welcome bonus. As Benjamin Franklin said, "Tell me and I forget, teach me and I will remember, involve me and I will learn."
Lauren Heath MSN-Ed, RN Nursing Instructor
School of Nursing
Office: Clermont CL 001 | 23 Santanoni Ave., Saranac Lake Campus
Mailing address:

PO Box 89, Saranac Lake, NY 12983
Spring '23 Office Hours: Mondays 0830-0930 and 1230-230, Wednesdays 0830-0930, 1230-1, Fridays remotely by appointment
CONTACT