Robin McGrath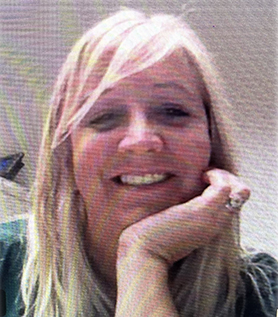 Robin McGrath is an adjunct of business at North Country Community College. She was born and raised in the very small town of Putnam Station, NY, where she currently resides with her husband Tom McGrath, history professor at NCCC, and teenage daughter Hannah.
Robin achieved her associates of applied science degree from State University of New York at Cobleskill and her Bachelors of Science in Business Distributive Education from State University of New York at Oswego. She obtained her Masters in Education from St. Joseph's College in Vermont and received dual certification as a teacher in New York state.
Robin began her teaching career as a kindergarten-first grade teacher, before moving on to become a business teacher, at Ticonderoga High School. A few years later, Tom and Robin welcomed their first and only child, Hannah, and decided that Robin would put her career on hold to make raising their daughter a top priority. Soon after, she decided to tackle another challenge. Instead of teaching business, she would open her own business—a gift shop, Sugar & Spice Country Shoppe in Ticonderoga. This offered the opportunity to bring her daughter to work every day and to take an active roll in the daily parenting of Hannah, in addition to doing what she loved—learning all about business.
Robin has operated her shop for 14 years now and as time allowed the past few years, she began teaching business at NCCC, as an adjunct instructor. In addition, she spent a few years as a secretary for a prestigious lawyer who was also a retired Supreme Court judge.
Robin and her family love to get in the car & go…traveling, specifically touring historical towns and houses, antiquing, and taking in the scenery. She and her husband have a seasonal campsite in Gettysburg, Pennsylvania where they enjoy escaping to in their spare time. Living near the land between two waters, they also enjoy boating on Lake George and cooking out on the islands. During the year, they enjoy attending soccer games to watch their daughter play.
Robin is a firm believer that you find what you love and do it, never stop learning and ALWAYS have a Plan B.
Contact Robin McGrath