International Admissions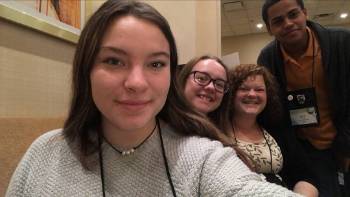 INTERNATIONAL ADMISSION
Important Deadline: For Fall Admissions, all required documents below must be submitted by May 1st.
Important Deadline: For Spring Admissions, all required documents below must be submitted by October 15th.
International students seeking admission to the College through the Student Exchange Visitor Program (SEVP) must complete the following:

North Country Community College Admission Application, available for online submission, click here to

Apply Now!
Two copies of high school and/or university transcripts.

One transcript must be an original certified copy.
2nd must be a certified English translation/evaluation, NCCC accepts evaluations by evaluation agencies who are members of NACES.

In the case where English was the language of instruction, only one transcript must be submitted.

Financial statement of eligibility to pay.

This form must be completed and certified by a bank official.
Student must demonstrate access to *$27,500 U.S. funds for first year of study. (* Dollar amount subject to change)

Submission of TOEFL (Test of English as a Foreign Language) for students where English is not an official language or language of instruction.

Official TOEFL scores must be sent directly to North Country Community College from the Testing Agency. Student copies are not acceptable. English proficiency must be scored at 500 for the paper version, or a cumulative electronic score of 70, with no section scoring less than 17.

Autobiographical essay
English Proficiency Report
Educational Data Form
Copy of valid passport
For more information about SEVP, visit Study In The States or email our Designated School Officials (DSOs) in the Office of Admissions, admissions@nccc.edu.