College Events
High School Art Show in Malone
Amazing and inspiring works of art from high school students across the region are displayed each year at North Country Community College's Malone campus.
The college's annual Regional High School Student Art Show typically takes place in the spring. It features work from high school students in Clinton, Essex, Franklin and St. Lawrence counties.
These works of art are on display to the public during the college's normal hours of operation. In addition, the college hosts an open-to-the-public reception and awards ceremony. For more information contact Tina LaMour, chair of the Fine Art and Graphics programs at the college, at tlamour@nccc.edu or 518-891-2915 ext. 3235.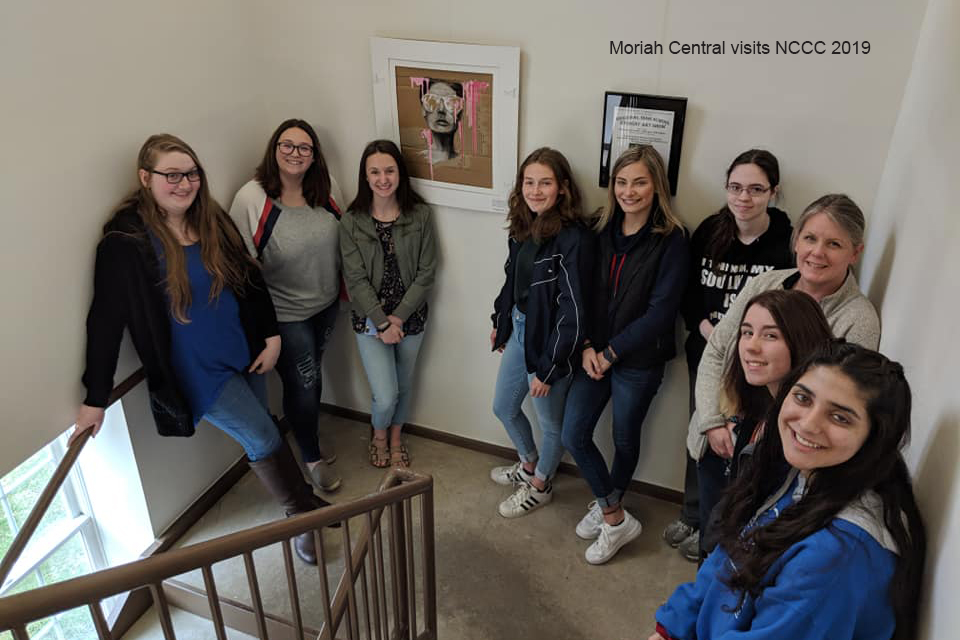 Digital High School Student Art Show
Each year, the college invites high school students from across the region to submit their best works of digital art for North Country Community College's Digital Art Show.
"This is a great opportunity for high school students to have their digital art featured here at our main campus," said Tina LaMour, and associate professor of art and chair of NCCC's Fine Art and Graphics program. "I know there's some really high-caliber work coming out of our high schools, and we're excited to be able to showcase it here at the college."
For more information contact Elaine Taylor-Wilde at the college's Saranac Lake campus (etaylor@nccc.edu), Tina LaMour at the college's Malone campus (tlamour@nccc.edu) or Cyndy Barbone at the Ticonderoga campus (cbarbone@nccc.edu).