Faculty
Tina LaMour
Associate Professor of Art, Art Department Coordinator
Ask a colleague about Tina, and you will quickly hear about her passion for and commitment to the arts and art education. Over her time at NCCC, Tina has labored tirelessly to find ways for students at the college and within the region to display their work.
One needs only to walk the halls of the Malone campus to see the fruits of her efforts. These exhibitions showcase our students' creativity to all who study and work on the campus. They are an extension of Tina's work as an educator which we, the public, benefit from as well.
Tina received a SUNY Chancellor's Award for Excellence in Faculty Service in 2017
Ballard Mill, Room 202, 75 William St., Malone NY 12953
518-354-5225, tlamour@nccc.edu
---
Elaine Taylor-Wilde
Instructor, Art Department
I've been an artist for over 30 years. My primary media is large-scale sculptural installations - created environments in multi-media, both indoors and outdoors. I also work in drawing with pastels and charcoal, some painting and digital photography.
I moved to the North Country from Texas in 2017, where I was the Gallery Manager of the Fort Worth Community Arts Center and ran 2 artist organizations, the Texas Artists Coalition and the Fort Worth Art Collective. I am married and have 2 grown step-sons. I live in Bloomingdale on an old farm with a tripod dog and 4 cats.
S-16, Mullholland Hall, 23 Santanoni Ave., Saranac Lake
518-891-2915 ext. 1277, etaylor@nccc.edu
---
Cyndy Barbone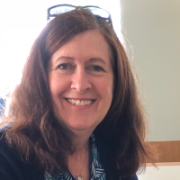 Adjunct Instructor, Ticonderoga Campus
Cyndy Barbone is a textile artist based in Greenwich, New York, where she lives and maintains a studio. Working primarily on the handloom, she creates pictorial weavings depicting the female figure to explore solitary moments in time and place. Currently her work is part of the VIII International Biennial of Contemporary Textile Art WTA in Madrid until Nov. 3, 2019.
Her awards include the New York Foundation for the Arts Fellowship in Crafts, which she received twice. Cyndy has an MFA from California College of the Arts and currently teaches at North Country Community College. She will be a guest instructor at Penland School of Craft in October 2019.
---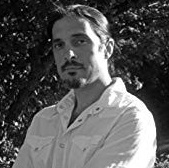 David Monette
Adjunct Instructor
David Monette is a science fiction and fantasy illustrator and the author of the horror/urban fantasy novel, The Zombie Axiom, the first book of the three-part series, In the Time of the Dead. His artwork specializes in zombies, the undead, dragons, fairies, all of the fantasy and science fiction themes.
---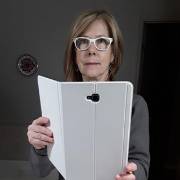 Susan Hoffer
Adjunct Instructor, Saranac Lake and Malone campuses
---