UpNCoding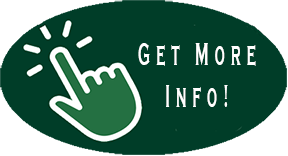 What does UpNCoding do?
UpNCoding provides a 12-week course designed to prepare students for the modern software engineering workplace; with the goal of providing opportunities across multiple industries and varying sized companies.
The class meets 3 times per week for 3-hour sessions, led by 1-2 industry experienced instructors. The course introduces software engineering principles through instruction led projects and industry standard tools that students will interact with in their future technology careers. While other institutions focus on a front-end app development, UpNCoding is providing a more well-rounded full-stack education that better addresses the growing needs of the software engineering industry.
As part of completion of the course, students prepare for modern software interview processes and are educated on the various potential entry-level positions from Full-Stack Engineer to Machine Learning Engineer. UpNCoding is in the process of creating a partner network where students would be able to interview for open positions immediately after completion of the course.
North Country Community College Partnership
NCCC provides the physical space, technology, marketing and local services while UpNCoding provides a continued and fully staffed curriculum. Additional courses both adjacent and in expansion are being prepared in topics such as Security, DevOps, microprocessor firmware and AI/ML to better address the needs of the industry and region.
To further align the needs of the community, NCCC and UpNCoding are pursuing a joint venture to provide software contracting services as a means to introduce resume building workplace experience to our students.
UpnCoding Student Loan Program

Adirondack Regional FCU is please to offer students enrolling in the UpnCoding program at NCCC with opportunities to finance all or a part of their education. These student loans will have the following conditions:
• Students must live or work in Clinton, Essex, Franklin, or St. Lawrence Counties
• $5.00 Membership share is required, if the student does not have a banking relationship, we can set up a full membership account for them
• Loans of 5.5 year term 4.50% interest rate
• Interest only payments for the first 6 months
• Principal and interest payments for the remaining 60 months
• Payment frequency can be set to accommodate weekly, bi-weekly, bi-monthly or monthly payments
• No prepayment penalty for faster repayment of the loan
• Students who are not employed or have no credit score will require a parent to cosign
• Loan proceeds will be paid directly to the college
Aseel Legacy Scholarship - non-traditional students attending an accredited college, university, trade school or certification program in the U.S. The scholarship will support applicants from Tupper Lake or its immediate surrounding area (e.g. Piercefield, Conifer) wishing to pursue an educational experience that allows them to "re-invent" themselves and their future. Up to $5,000 and renewable for a four year program.
Allen Family Career Advancement Grant - an award for specific credentialing, licensure, internship, degree, or certificate program in a chosen field of work. It is available to assist working residents of Essex, Elizabethtown, Lewis, Westport or Willsboro NY looking to further their career ambitions. Up to $3,000 award.