Alumni
Name: Susan Lorenc
Hometown: Russell, NY
Degree: AAS Massage Therapy, 2018
Current Position: Licensed Massage Therapist, Co-Owner of Glow Skincare and Spa, Canton NY
Type of Clientele: At Glow Skincare and Spa, I see a variety of clients. Everything from those just looking for ultimate pampering and relaxation to those looking for alternative methods of rehabilitation from injury or illness. I also work with high school, college, and even professional and semi-professional athletes, and expectant mothers. I not only practice massage, but this past summer I also completed certification for facial massage which has become a very popular service at Glow! Mud mask wraps, salt or sugar full body scrubs, and hot stone massage are also popular with my clients.
Why I decided on NCCC: The main reason that I decided on NCCC for my Massage Therapy education was its location. At the time, I was married with two children. Balancing being a full time student with also being a full time wife and mother was a difficult task. NCCC was a 1.5-hour trip one way each day. Not ideal, but it was doable. Even with the commute being quite difficult at times, I'm happy I chose it! My fellow classmates and instructors became like family to me. I'm forever grateful for the experiences and friendships that I gained along the way.
I have the Massage Therapy program at North Country Community College to thank for where I am with my career today. Upon graduation from the program back in May of 2018, I began working under another Massage Therapist at a small day spa, Glow Skincare and Spa, in my hometown of Canton, NY. I obtained my full license that following October and continued to build a vast clientele while working at Glow. In April of 2019, my twin sister and I purchased the Spa and the building itself from the then current owner, and we are now the new co-owners! I still mainly work full time doing massage therapy and body treatments, but I also run reception out front at least once a week. It's good for the clients coming in to see the owners actually on site almost every day. When I began at Glow, there was already one Massage Therapist. Since becoming an owner, we have hired two others who have also completed the program at North Country Community College. Aside from four massage therapists, we have one other receptionist, two nail techs, and an esthetician. The business is booming, and I absolutely love my job and can't imagine spending my days working anywhere else!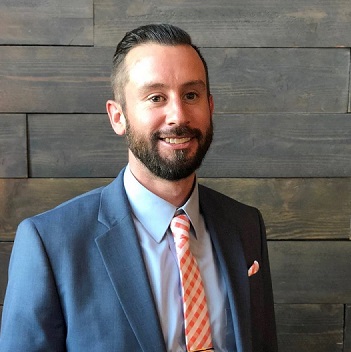 Name: Wayne A Chase III
Hometown: Saranac NY
Degree: AAS Massage, 2016
Current position: Massage therapist at Ideal Athlete Chiropractic
Typical clientele and massage focus: Anyone with acute or chronic pain looking for relief and ways to treat themselves for better overall wellness.
I decided to attend NCCC to educate myself in order to achieve my career as a massage therapist. The idea of a small community college appealed to me for the personal experience that you just don't get at a large university.
My experience as a student at North Country was challenging yet fun. Being it had been over ten years since I had seen a classroom prior, going back to school was intimidating. The experienced instructors and very helpful staff in the learning center gave me the confidence and resources I needed in my academic toolbox. Looking back, I am very grateful of the time I spent at North Country and the people their who helped change my life for the better.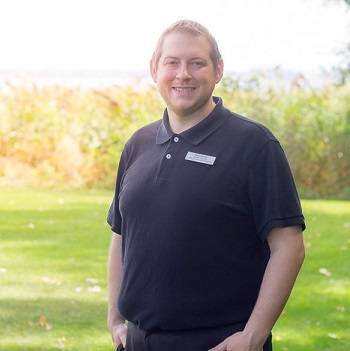 Name: Chad Hunkins
Hometown: Redford NY
Degree: AAS Massage, 2006
Current position: Owner and Operator of StoneWorks Massage And Skincare
Typical clientele and massage focus: I work with clients with special needs, chronic pain, acute pain, clients that are pregnant, and clients needing to relax and unwind.
Why did you decide to attend NCCC? I wanted a college education and I wanted to become a Licenced Massage Therapist.
What was your experience like here as a student? I loved it! NCCC has a great massage program. The classes were so well-thought-out and organized. My instructors were professional, and both instructors had their own speciality for teaching.