SNAP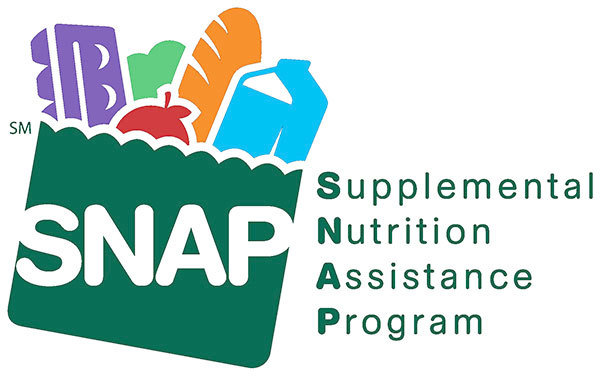 Food insecurity and hunger can affect anyone. To support students who need help with accessing healthy food, we want to share information about the Supplemental Nutrition Assistance Program (SNAP). SUNY is partnering with the NYS Office of Temporary and Disability Assistance (OTDA) on this important initiative to help fight food insecurity for low-income college students.
NEW! Under regular SNAP eligibility requirements, students enrolled at least half-time in an institution of higher education are typically ineligible for SNAP benefits unless they meet certain specific exemptions. The Consolidated Appropriations Act of 2021 temporarily expands SNAP eligibility to include students who either:
Are eligible to participate in state or federally financed work-study during the regular academic year, as determined by the institution of higher education; or

Have an expected family contribution (EFC) of $0 in the current academic year, which includes students who are eligible for a maximum Pell Grant.
The pandemic health emergency ended on May 11, 2023 and the extra SNAP exemptions will end 30 days thereafter on June 10, 2023 . Importantly, students who submit their SNAP applications after June 10, 2023, will be processed under the previous (and more limited) SNAP rules. However, applications received before June 10, 2023, will be processed under the expanded pandemic rule—which means they will retain eligibility until their recertification date, which is typically one year.
Under federal law, college students who are between the ages of 18 and 49 years old and are attending an institution of higher education at least half-time MAY also be eligible to receive food assistance through SNAP benefits, if they meet certain criteria.
Enrolled in a program of career and technical education as defined under the Carl D. Perkins Career and Technical Education Act of 2006. (See: 7 CFR 273.5)
SNAP Student Enrollment Verification Form (LDSS-5172) must be submitted with a SNAP application to verify that you are enrolled at least half-time in a program of career and technical education.
AS Business Administration

AS Child and Family Services

AS Health Science

AS Sports and Events Management

AS Wilderness Recreation Leadership

AAS Business Administration

AAS Chemical Dependency Counseling

AAS Criminal Justice

AAS Digital Arts and Design

AAS Entrepreneurship Management

AAS Human Services

AAS Massage Therapy

AAS Nursing

AAS Radiologic Technology

Certificate - Community Residence Aide

Certificate - Digital Advertising and Design

Certificate - Entrepreneurship

Certificate - Graphics & Design Certificate

Certificate - Gerontology

Health Science Certificate

Practical Nursing Certificate
While North Country Community College cannot determine whether you are eligible for SNAP, we can verify your enrollment in a qualifying education program. If you are currently enrolled at least half-time in such a program of career and technical education, you have or will automatically receive a letter from the College along with an Enrollment Verification Form each semester your enrollment status qualifies.
STEPS TO REMEMBER:
All students pre-identified as eligible by enrollment status will receive a completed Enrollment Verification Form. If your copy is lost or you are in need of duplicate, please contact the Registrar's office.
The Enrollment Verification Form and application can then be taken to your County's local Department of Social Services, who will further determine a student's eligibility.
To self-check your eligibility, go to mybenefits.ny.gov. Additional assistance can be found at foodhelpny.org.
Should you have any questions please contact records@nccc.edu.