Counseling Partners
North Country Community College recognizes students and employees may need support to maintain wellness in mind and body. We support and encourage you to seek counseling services on and off campus through our many community partners. If you need help with a referral to counseling services, please complete our Counseling Services Referral Form online.
NEW FREE TELE-COUNSELING SERVICES!
Launching at the start of Spring 2023 semester, NCCC has joined the SUNY Student Tele Counseling Network (STCN ), facilitated through SUNY Upstate Medical University. SUNY STCN is a grant funded initiative through SUNY legislature which offers psychiatric care through HIPAA compliant Zoom sessions to SUNY students who reside in New York State, including medicine management and psychotherapy (CBT and DBT as well as regular therapy). These services are completely free for SUNY students!
For a referral to the Student Telehealth Counseling Network, please contact the Associate Vice President of Student Affairs.
FREE Peer-to-Peer Advocates from North Country Human Services Department
The Human Services Department supports to our North Country students through a partnership with Community Connections of Franklin County. In Fall 2021, NCCC introduced our Student Peer Advocates who assist students with problems such as mental health, addiction, health care, financial problems, housing, food, health insurance, etc. These Peer Advocates are current NCCC students who have been trained to provide resources and referrals for those in need. If you have any questions, please feel free to reach out to Kathleen Dowd-Maloney, MSW, Human Services Department Chair.
REGIONAL COUNSELING PARTNERS
When possible, we also bring community providers on campus to enable easier access to these services for our college community. Please see our regional counseling resources listed below for details on schedule tele-health or face to face appointments with our partnering providers.
Citizen Advocates (Franklin County)

For students on the Saranac Lake Campus, we have convenience and free access to counseling services from Citizen Advocates on Thursday evenings from 3:00 - 7:00 p.m. p.m. Sessions are held in person in McCormick Hall room C-16 by appointment.
For students from any campus and those registered fully online, we also have free telehealth appointments through Citizen Advocates.
Email studentlife@nccc.edu for more information.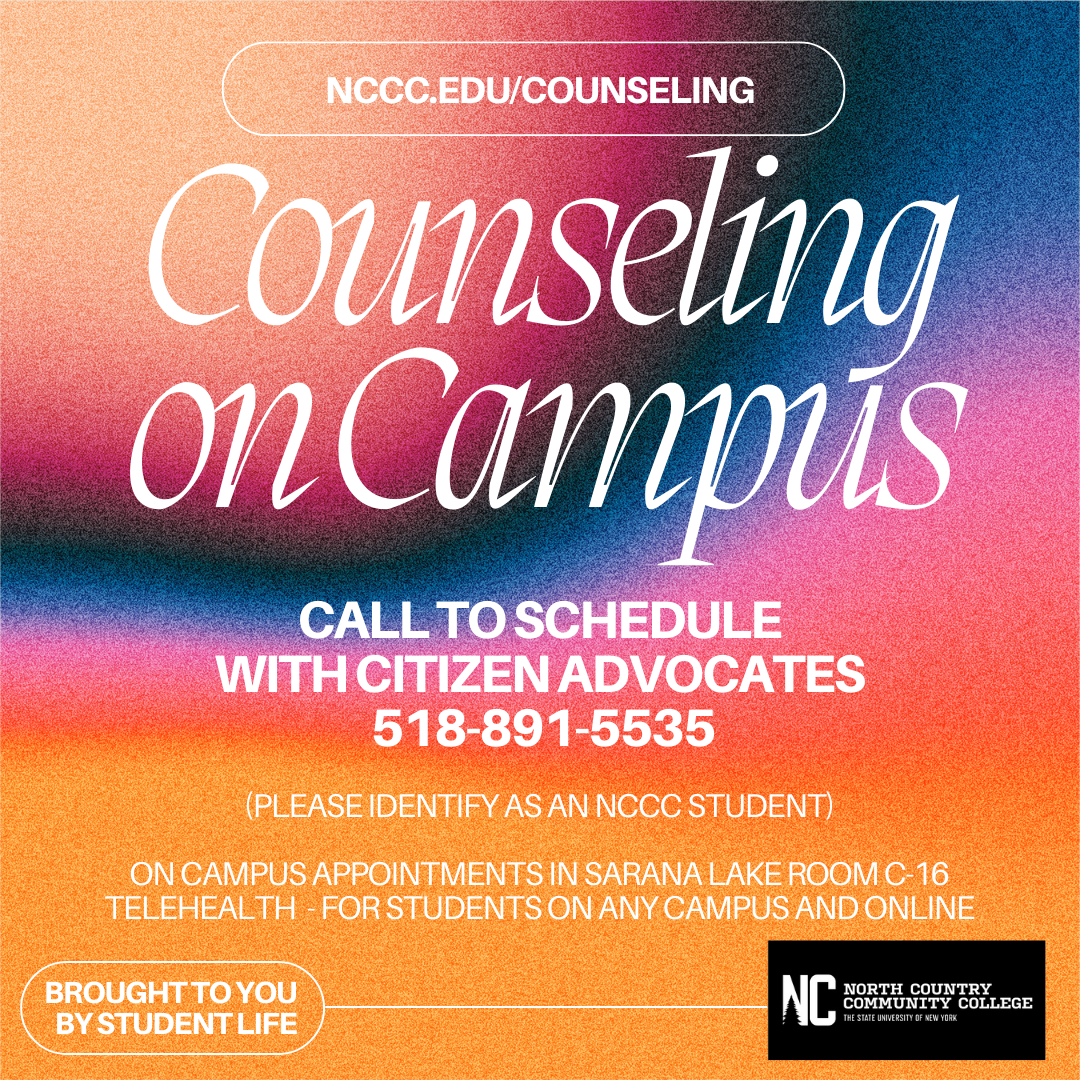 To schedule a counseling appointment on or off campus, please call 518-891-5535 to set up a new client profile and mention you are an NCCC student.
In-person and Tele-Mental Health Services available by calling:
Malone Clinic: 518-483-3261

Saranac Lake Clinic: 518-891-5535

Massena Clinic: 315-764-8076

Crisis & Recover Center Services call 518-483-3261. Crisis & Recovery Center located at 15 Fourth Street Malone, NY.
Essex County Mental Health Services

In-person and Tele-Mental Health Services available by calling:
Elizabethtown Clinic: 518-873-3670
Toll Free Emergency Services available after hours, weekends and holidays: 1-888-854-3773

St. Joseph's Addiction Treatment and Recovery Centers
If you or a loved one are experiencing anxiety, depression, or other mental health challenges during this time of increased stress and would like a caring professional to talk to, please do not hesitate to call St. Joseph's Open Access Center, located on the grounds of Adirondack Health.
St. Joseph's Open Access Center offers a safe and stigma-free environment for people with mental health challenges, substance use disorders, and other challenges to seek help whenever they are ready – including extended hours into the evening, weekends and holidays. St. Joseph's Addiction Treatment and Recovery Center is located at 253 Old Lake Colby Rd. in Saranac Lake.
Call (518) 354-5390 if you need assistance. After hours, please call (518) 897-6174. All calls are confidential.
Malone Campus - to schedule call 518-483-6566

Saranac Lake Campus - to schedule call 518-891-5353

Ticonderoga Campus - to schedule call 518-585-7934
Sexual Assault Services (SAS) of Planned Parenthood of the North Country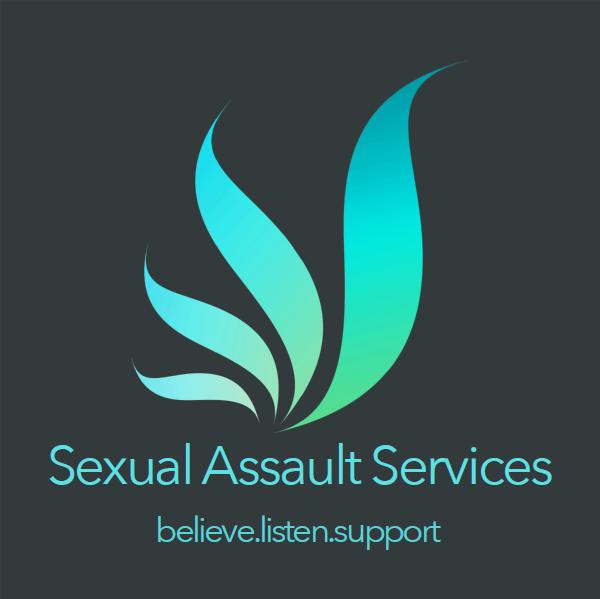 Sexual Assault Services (SAS) of Planned Parenthood of the North Country New York offers counseling, education and advocacy for survivors of sexual assault in Clinton, Essex, and Franklin Counties. Whether the assault took place five minutes ago, or five years ago, SAS can provide hotline services, free and confidential counseling, support at the hospital or with law enforcement, information and referrals, and educational programs.
The Sexual Assault Hotline is 1-877-212-2323. The hotline is available 24-hours-day.
For counseling appointments, advocacy, and education services, contact Sexual Assault Services at 518.561.4430.
STOP Domestic Violence, a program of BHSN

STOP Domestic Violence is a NYS certified program assisting victims of domestic violence, 24 hours a day. Please call our hotline at 518-563-6904 or email us at stopdv@bhsn.org if you, or someone you know, is in need of help.
Our Goal: STOP Domestic Violence is the voice of victims and survivors. We are the catalyst for changing society to have zero tolerance for domestic violence. We do this by affecting public policy, increasing understanding of the impact of domestic violence, and providing programs and education that drive that change.
Services Include
24-hour hotline: 1-888-563-6904

Crisis intervention

Safe dwellings for temporary shelter

Individual and group supportive counseling

Educational materials and presentations about domestic violence and its effects

Advocacy with law enforcement, medical services, local departments of Social Services, etc.

Information and referrals to other local, state and nationwide domestic violence services

Information and referrals regarding Human Trafficking

Assistance in applying for Victim Compensation through the Office of Victim Services
Fall 2022 Campus Services from Stop Domestic Violence - Dates TBA
If any student or faculty is interested in telehealth services, please call 518-563-6904 or email stopdv@bhsn.org and and indicate you'd like to complete an intake to receive supportive counseling. BHSN can complete the intake over the phone and retrieve the necessary signatures electronically.

ACCES -VR: Adult and Continuing Education Services
Other off-campus resources available to North Country students and employees: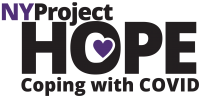 New York State Office of Mental Health Emotional Support Phone Line: 1-844-863-9314
The Emotional Support Line provides free and confidential support, helping callers experiencing increased anxiety due to the coronavirus emergency. The Help Line is staffed by volunteers, including mental health professionals, who have received training in crisis counseling. Available 7 days a week 8 a.m. to 10 p.m.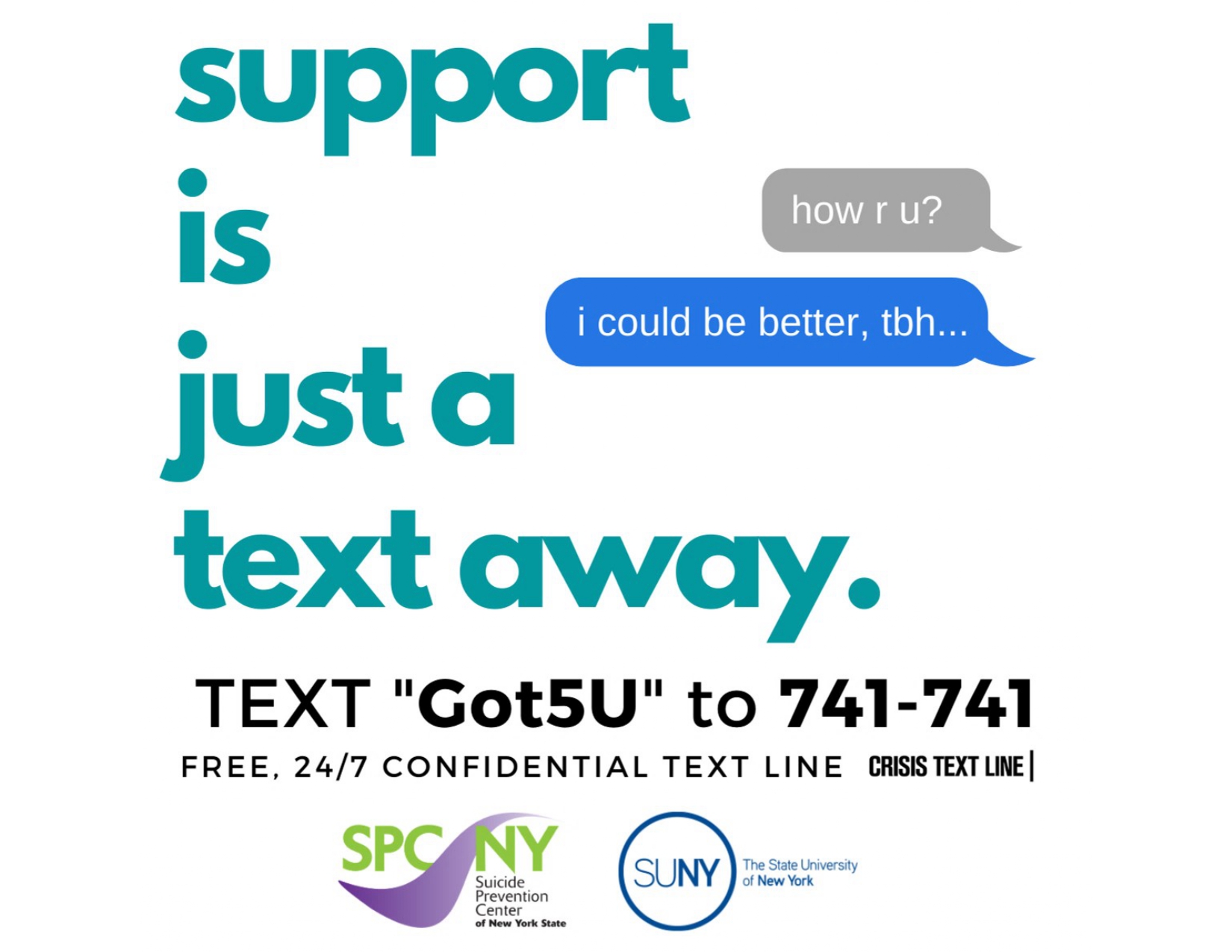 Need help affording counseling services or want a referral?
Ask us about funds available for students without applicable insurance coverage or for assistance identifying a provide that can meet your needs.
Looking for something we don't offer? Try THRIVING CAMPUS, a dynamic web directory of mental health services.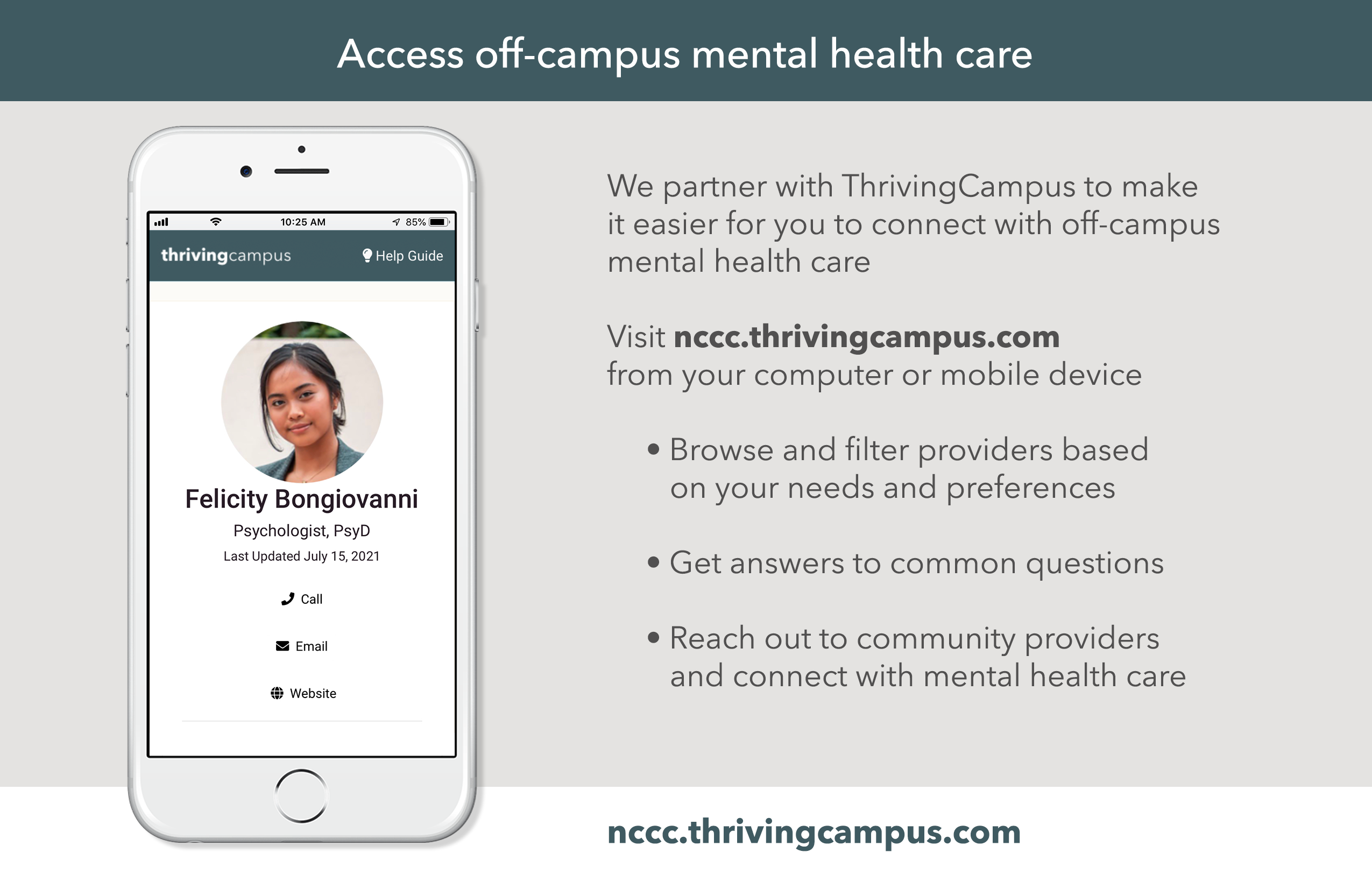 DISCLAIMER: North Country Community College offices and employees who cannot guarantee confidentiality will maintain your privacy to the greatest extent possible. The information you provide to a nonconfidential resource will be relayed only as necessary to investigate and/or seek a resolution. North Country Community College will limit the disclosure as much as possible.